Getting into airport lounge for FREE!
Weeks ago, I took an early flight from JB to KL since the fare was much cheaper in the morning. Reaching there early, I had 5 hours to kill before moving to KL central. When I was about to go to Starbucks, my cheapskate thrifty nature took over. I thought to myself, "Why don't I try out the new credit card I have applied?"


And so, I walked to the Plaza Premium Lounge at Level 2M of Gateway@KLIA2 Mall. I presented my credit card to the receptionist, filled up a form, swiped and that's it. That's my virgin experience entering a airport lounge. Before dining in, I requested for a bathroom to take a quick shower. To my surprise, the bathroom was just as classy as a 3-star hotel bathroom. Private toilet and shower just for you, even towel and shampoo were prepared for you. 😱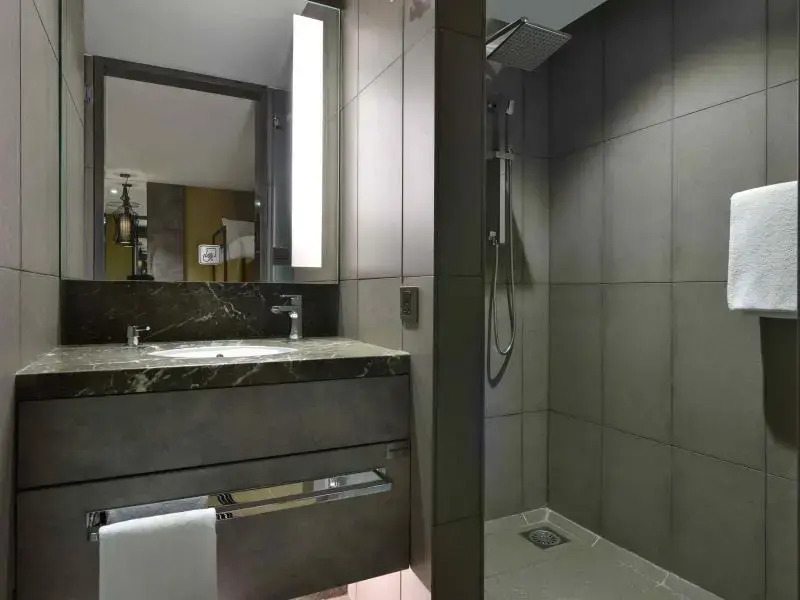 Right after my shower, I headed for the lounge to have my breakfast. As it was few days before Chinese New Year, there were more visitors in the lounge than usual. Fortunately, there was a table perfected located at the corner of the lounge. And that was my seat for the next 5 hours. The menu was simple. Some of the food served were Nasi Lemak, fried noodle, western breakfast, salad, fruits, yogurt and cakes. In terms of beverage, coffees, fruit juices, canned drinks and mineral water were all available.


And you know what? Erm, there was even self service beer. Decent WiFi was also provided, which was quick enough for me to stream some 720p movies without any delay. In general, it was a pretty good experience. Alright, done with the experience sharing. Now, to the key point, how how HOW?
How do I get into airport lounge for free?
You might be thinking, I must be using some prestigious credit card like Citi PremierMiles Visa Signature, which requires a high annual income to apply. But, you are wrong! I am just struggling with my salary, just like you. 😭
Now, the answer and the saviour - AEON Visa Gold / AEON BiG Visa Gold ! To apply for this card, you merely need an annual income of RM36k, which equals to RM3k per month. I think that is quite achievable for most of us, even fresh graduates.
👍Pros:
Enjoy complimentary Plaza Premium Lounge access up to 3x per year for principal cardholder.
Annual Fee: Free for first year and waived when 12 swipes per year.
Balance Transfer at 0% interest rate for a fixed term of 6 months from other credit cards.
Low annual income requirement - RM36k
👎Cons:
Not much of other benefits such as cashback / reward points
Pre-requisite:
You need to have a AEON member card / AEON big member card before applying for this credit card
In summary:
IMHO, if you are a frequent traveler ✈✈, this is actually a very useful card.
3x complimentary entry
to airport lounge is far more practical than other cashback/reward points. (It also cost RM168 per entry to airport lounge!
😱
)
Of course you can always take this AEON card as your additional credit card, just so that you could go to airport lounge for free. After all, it is not hard to maintain this card. Easily, you can create a
auto-deduct transaction
for your phone bill
to this AEON credit card, and it will automatically swipe 12 times per year.
For fresh graduates especially, don't procrastinate. Get yourself a credit card and start to build up your CCRIS.
You never know when you actually want to buy a house!
🏡
Hope this article helps! Stay tune for more financial hacks!
p/s:
Actually, maximum duration per entry to airport lounge is only 3 hours.
You may find all KLIA/KLIA2 airport lounge here.
Not every Premium Plaza Lounge offer shower. The second lounge in KLIA2, which is near to Aerotel, for instance, has no shower facilities but the buffet has wider variety and is more comfy!
I am not a credit card promoter, and I get no commission for doing this. Purely sharing due to good customer review. 😅😅
RinggitPlus has promotion now! You can get a free LENOVO tablet if you apply for an AEON credit card before 31 March 2019!